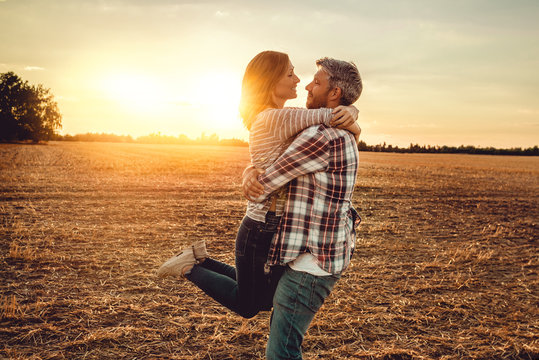 Tips for living happily with a woman from the East
You are certainly aware that living with a woman from the East is a big decision. Starting a family with her is even bigger and living happily is not a simple thing when we have two different cultures. If you have been lucky enough to find the woman who seems perfect for you here are some important tips that will undoubtedly benefit you.
Ignore the negative opinions and prejudices of those around you about Eastern women
Many people mistakenly think that Russian, Ukrainian or Slavic women marry foreigners only for interest or money.
Therefore, you should be wary, you will be discouraged to live this adventure which can be the adventure of your life, its very essence. In life you have to know how to take risks because yes, love makes you blind, but how long has it been since you fell in love? It's a risk you have to take, we're not asking you to jump off a cliff.
Eastern women also know that men with money are the most thrifty of all, so they will prefer a simple and generous man. While some may see a woman as a trophy that they are proud to have hanging on their arm, not all do.
The latter have understood that love between foreigners, a Canadian, a Frenchman or a man of any nationality, and a woman from the East is possible. It is not reserved for rich men, but for those who know how to respect their women.
Then, you have to be realistic, whether it's the man or the woman, everyone is looking for a minimum of comfort and stability, right?
Respect this woman like any other woman in Europe
Just because she is Ukrainian or Russian does not mean you should treat her differently. Every woman deserves to be treated like a queen, but the point is not to take advantage of it. As these women are of ephemeral beauty and are known to be excellent housewives you should deprive her of a social life and address all the housework to her. You would be surprised to learn that many of them are excellent entrepreneurs.
Russian girls in everyday life can work very well without neglecting their family life. The image of these beautiful creatures is so generalized that many foreign husbands do not know how to treat their foreign wives.
Our advice is to accept your partner's personality as it is. Hence the importance of getting to know each other well before entering into this type of relationship. Avoid imposing yourself as the dominant evil, but rather as an understanding and listening husband.
Shower her with love and attention
Those who can afford it are encouraged to shower their wives with material evidence of their deep feelings. Those who do not always have the means, know that sharing, listening, understanding and respect can be more than enough. You will need to learn about the history of Eastern Ukrainian or Russian women to understand what they may endure in marrying a man from their country. Prove to her that she has made the right choice by accepting you as the man in her life. Be a caring man, proud of his wife, happy to have her by his side.
The love stories that come to life on the internet most often result in a journey that one or the other has to make to reach their lucky one. Whether it is you who travels to join your loved one or she who makes the journey to join your world, it is still important to get the paperwork right. Your papers and/or hers must always be in order to live together peacefully and serenely.