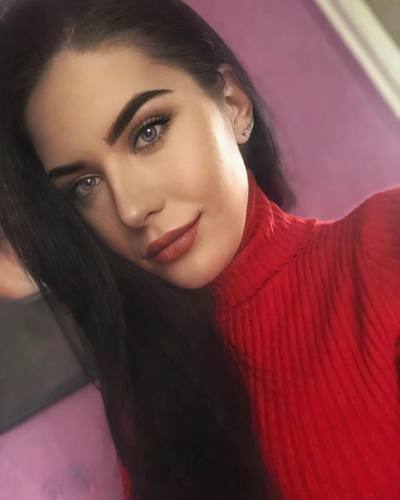 How to meet a Russian Woman ?
Go to specialized dating sites
Specialized dating sites are arguably the ideal alternative. You go there anytime to view photos and chat. You can converse with a bunch of girls until you set your sights on one particular sexy Russian girl. Then, you can consider meeting the young woman in the flesh. This is especially the option of choice for many great men who want to grow their ego and pride by having a Slav on their arm.
Russian are easily recognized by their profile pictures and the photos they put in their member albums. Then, read their ad carefully to see if their goals are similar to yours. A stable romantic relationship or an affair with a stranger. In the first case, you should take your time to get to know yourself better. The website will allow you to chat for as long as you want before you meet her. In any case, a site dedicated to dating Russian women and French men will give you access to many potential contacts.
Seducing russian woman on the Internet
Before meeting a Russian woman, we have to seduce her. As you use the Internet, you will have to play the game. A good profile will be necessary, beautiful pictures, beautiful phrases that give them want to know you more. It is necessary that your profile is complete well. Use humor and charm. You certainly do not disclose to him all your assets just succeed on your profile, but add the most interesting.
Learn about the criteria that interest them most Slavic girls and put them prominently: desire for a serious relationship, value of family, financial independence, romance, etiquette. Maybe you can add photos of you traveling, playing music in a gym, etc. Russian and Ukrainian women love to men who know how to take care of their appearance. They are beautiful and sexy, it must be that there is a balance, do not you think!
Go to clubs, bars and karaoke
In the capital of Russia, you have even more chance to meet a sexy Russian woman, or even several. There are many places dedicated to relaxation and recreation. We recommend the restaurants, bars and clubs in Moscow, which are very popular with tourists. The trendy cocktail bars of the big cities will allow you to meet as many beautiful modern and sexy Russian women as possible. Go out at night preferably, because they go out dressed, with outfits that hug their slim, but very feminine body. So very sexy.
If you're not yet there, help fate by heading to Russia. The time to gather the means and prepare your trip, register on a website. This will give you the opportunity to chat with girls around the country and meet her directly while there. The above places are already an idea of ​​where to take the beautiful sexy Russian woman you have seduced online. This does not, however, deprive you of the romantic places in the city that she will be happy to show you around.
Getting to the beach
Prepare your eyes now to be dazzled by the beauties who will come to bask at the beach. There won't be just one hot Russian girl, but lots of local women in swimsuits and bikinis. It will be up to you to use your charm to seduce it. Start the discussion with confidence. Russian single women generally appreciate being approached by foreigners. There are a number of accessible places for lounging by the water on site. Besides the beaches, there are lakes and ponds: the white lake of Kosino, the Meshchersky lake, southwest of Moscow, the Left Bank beach or the Rublevo beach.
Some profiles to discover to get an overview :