Russian women: personality
Russia is the largest country in the world and home to many beautiful single women who are waiting for the man of their life with the most sincere intentions! Men who have married Russian women all over the world are kind, compassionate, honest, a little shy, respect family values, take care of their children, take care of their house, Russian women are ready to help and support their husbands in times of need. Without men in Russia, these beautiful Russian girls will leave the country and find love abroad. This is the source of their sulphurous reputation, which can be explained by the fact that they are not necessarily very honest women for some dating agencies and dating sites around the world. Do you think that Russian women are honest women?
Russians... between kindness, inner strength and careful education.
There are many different qualities that a Russian woman expects from a man. A typical Russian woman is not always looking for a very handsome man or a millionaire. In fact, she is looking for someone with great inner beauty, open-mindedness, honesty and compassion. The majority of Russian women who want to marry a foreigner are anxious for recognition and respect, ambitious in the sense of noble language, and have a very strong personality. They are looking for a husband, love and happiness for the rest of their lives. They take every opportunity to get a good education, find a good job and build a career. It is one of the most educated countries for women compared to European and Western countries.
As a result, many Russian women are highly educated, many with university degrees and sometimes in several disciplines. Reading is part of Russian life and culture, and Russian women generally prefer to read books rather than go to the cinema or watch television. Looking at the bookshelves that decorate most Russian homes, there is a good example of this level of culture. These women also enjoy going to the theatre and galleries and are curious, but often sporty or passionate about one or more hobbies. With a literacy rate of 100%, according to UNICEF, Russia can boast of being ahead of Western nations.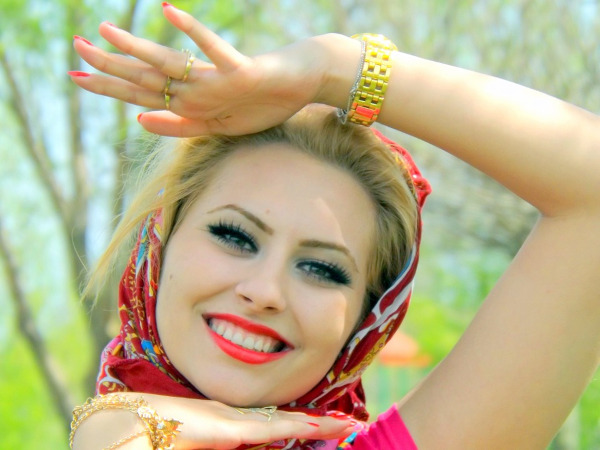 Family values and the legendary beauty of Russian women
In general, Russian women are much more patient and forgiving than Western women, but somewhat less so than Ukrainian women. Indeed, in Russia, the key words of the family are interdependence and mutual aid. In fact, Russian families are built on this principle of interdependence, and Russian women are very attached to their families. They want equality between their spouses when it comes to raising children and sharing household tasks. But as women, they also want to maintain their role in the arms of reassuring men, in the arms of lovers, peers, best friends and husbands. They are indeed caring and loyal wives with traditional family values, but never obedient wives !
Having children is a very serious step for Slavic women and they are always very active in their education. Therefore, they are less career-oriented than Western women.
For Slavic women, having children is a very serious step and they still play a very active role in their education. Therefore, although they are certainly less career-oriented in the negative sense than Western women, they often have very high personal goals in mind. They are courageous and loving wives, very close to their husbands and sometimes appearing a little jealous. But above all, the ability to love husbands and children deeply lies behind them.
The families of Russian women are never mistreated or put second. Within this vast country, one must distinguish between the capital Moscow and the famous Venice of the North, Russia's second historical capital, St. Petersburg, these two cities and sometimes other cities in distant states. Because Russia is a huge puzzle of nationalities and regions. You make huge differences between these women, depending on their origin, their religious beliefs, their social situation and environment, and their personal history.
As in France and most French-speaking countries, the standard of living in the capital and other big cities is higher than in cities like Samara. Women in Moscow and Petersburg are financially independent and often look for men who can provide at least the same standard of living as before they met her. However, women in smaller cities are simpler and more likely to appreciate the spiritual values and inner wealth of their life partners. The city of Samara in the heart of Russia is above all home to some of the most beautiful women in Russia.
A meeting with a Russian woman?
You are wondering why these beautiful ladies with all the qualities that men are looking for, remain single and do not look for men in their country? The answer is very simple, they cannot find a partner in their own country. According to one of the censuses in Russia in 2010 there are about 10 million more women than men in their country! So there is a real deficit of men to marry. Many Russian women are destined to stay alone all their lives. Others, after a divorce and the birth of one or two children, are sure never to find a partner again because Russian men, with such a choice, are known to shun divorced women and never want to deal with foreign children. This sad reality also explains why Russian women are not necessarily attached to the physical aspects of a man. Like all women in the world, they will love and appreciate handsome men, but practically speaking they will prefer men who are less handsome, but who have a soul, a heart and the ability to provide them with stability, the qualities to raise children... and love them. Therefore, it is understandable that an elegant, well-built and well-groomed Russian woman is already difficult to find a Russian man with all the necessary qualities. It is her appearance, her beauty and her femininity.
Why are there more women than men in Russia?
According to Rossstat, for example, there are 10 million fewer men than women. The ratio of men to women is currently about 1,000 men to 1,158 women, and the deficit is accentuated among people
The role of gender is changing. Over the past 50 years, most societies have gone through a process of transformation that erodes traditional patterns (Bergh 2006: 5). These patterns are generally understood as behaviours that are considered appropriate in a particular gender culture (Constantin / Voicu 2014: 738). In the family context, men are traditionally heads and breadwinners, and women are responsible for household tasks and family responsibilities. But as modernisation progressed, social changes took place, leading to greater openness and a greater effort to achieve equality.
Today, these changes are particularly evident in the field of professional activity: in Europe, 66. women aged 20-64 are in professional activity (Eurostat 2018). As a result, there is a clear shift in attitudes towards gender roles, and thus a break with traditional expectations for many people. Nevertheless, full equality between men and women is still not achieved to date. For example, women's double burden between the labour market and the family, as well as the unequal opportunities for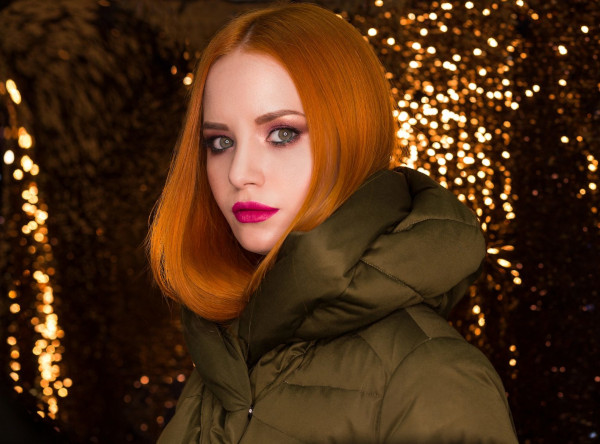 Russian Women and Politics
Today, the Russian Federation shows a strong conservative pragmatism, both in the social and political spheres. Paradoxically, the equality of women already occurred after the October Revolution of 1917 in Russia, which in the following years relieved them of their domestic as well as educational tasks and made them function primarily as workers in the formation of the Soviet state.
The Bolsheviks thus sought to build a socialist future and way of life in Soviet Russia, aiming at the ideal of an egalitarian society. In addition to simplifying the marriage procedure and legalising abortions, this also led to the creation of free public kindergartens and nurseries. Especially during the civil war, the employment of women in social production was an obvious solution. However, after the end of the war, they were banished one after another from their positions by returnees. Moreover, liberalisation had devastating social consequences.
The rapid decline in fertility was forced into state action in the mid-1930s by further concessions and the resulting integration of women into the labour market. Under Stalin, state fatherhood began. This involved both a ban on births and stricter control of female sexuality. Birth rates increased in the short term, but the number of crimes and deaths resulting from these procedures increased as an unwanted side effect.
Due to the Second World War and the continuous shortage of men, between 1941 and 1943, women had the opportunity to regain their industrial status and to be integrated into the labour market. However, this inclusion was not applicable even after the war, as the traditional gender order was stable and the conservative pragmatism of the previous policy pushed women back into the role of mothers. After Stalin's death in 1955, abortion was re-legalised and new concessions were made for Russian women, including paid maternity leave and allowances for children of single mothers.
Nevertheless, the subject of motherhood came to the forefront and in 1974 a list of 456 occupational prohibitions for women was adopted to maintain health and safety.
fertility of women. Marriage and family were highly valued in Russian society, and the traditional patriarchal family model was clearly preferred. However, overworked women, combined with poor housing conditions and widespread alcoholism among men, caused many early marriages to fail. Traditional gender contracts were only broken after the collapse of the Soviet Union in 1991. The decline of the economy and the dissolution of state enterprises led to mass unemployment, which was particularly devastating for women. As a result, affected men who experience a loss of patriarchal role are often prone to alcoholism, suicide or dangerous behaviour. As a result, many Russian women have had to mourn the loss of their husbands and the number of single mothers has increased.
Today, the development of Russia is similar to the development of Western society. That is, widening acceptance of different gender roles and new family models. Meanwhile, state intervention in the areas of gender and family relations continues. Russian politics and rhetoric still display a conservative and traditionalist pragmatism, also known as 'neo-traditionalists'. In addition to the above historical background, this is also due to the strict rejection of the influence of Western culture and the importance of the Russian Orthodox Church. Moreover, the social maintenance of patriarchal consciousness and the effectiveness of traditional gender norms lead to a sustained conservatism at the political and ideological levels. The following section focuses on the situation of women in Russia and the obstacles in the national, social and family framework.
Social Situation of Women in Russia
The Russian Constitution states that "men and women have equal rights and freedoms and equal opportunities to achieve them". However, reality has not yet realised this ideal. Therefore, the situation of women in the country must be viewed critically, mainly because of the political, social and family structure that prevails in Russia. In the next chapter, we will discuss the high-level problems, the political structure of the nation, from the beginning. The aim is to show what factors affect and undermine the status of women in Russia.
Russian International Dating Sites

Due to the shortage of men in Russia, single Russian women are turning to new countries to meet men. Russian International Dating Sites offers Russian girls the opportunity to meet men from all over the world and especially from United kingdom